Age Of Mythology Buildings
I'll try and update this section when new info comes out about the game so not all info might be correct depending on the time that i get the new info. If you see something wrong or inaccurate, plz e-mail me at aomwebmaster@hotmail.com
Last Updated
Tuesday, May 21, 2002 06:07:11 PM
Egyptians Military Buildings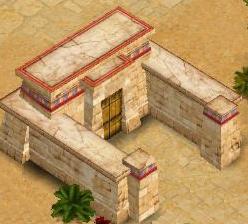 Egyptian Barracks--- Building place for Egyptian infantry units. It's likely that there will also be a few technologies to research at the barracks, similar to those you'll find in Age of Empires II (AoK).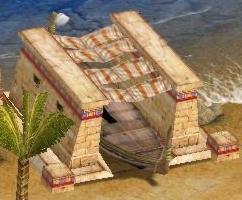 Egyptian Dock---To build ships here. Also a drop-off point for your fishing ships.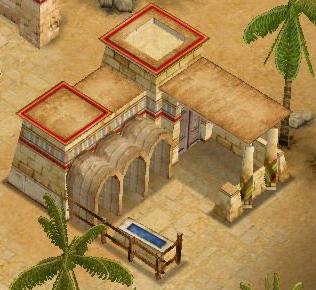 Egyptian Stable---This building lets you create mounted units as well as chariots.

Egyptian Watch Tower---Probably for seeing large areas of land and warn when enemy is attacking.

Egyptians Economic Buildings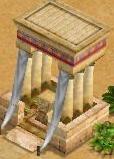 Egyptian Temple--- It is believe temples will be used for training mythological units and/or researching mythological technologies???
Egyptian Armory---You can research technologies here to improve your units attack, armor, and range.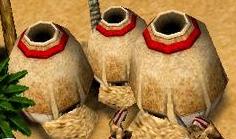 Egyptian Granary---These buildings are a drop off point for food.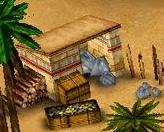 Egyptian Mine---This building servers as a drop off point for your minerals.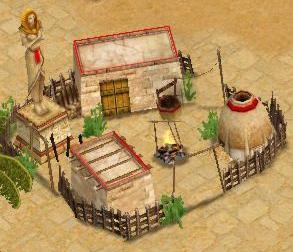 Egyptian Town Center---Where you can build your villagers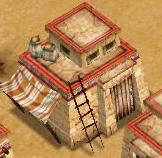 Egyptian House---Supports your cities, populations.